I'm going to go out on a limb and make the speculation that you're a reader. I mean, if you're hanging around a blog written by six authors, in all likelihood you like to read. Am I right? :o)
I'll go a step further and assume that you've enjoyed reading for a long time. Maybe as a kid you haunted the library. When the teacher said, "Take out a book and read," you secretly cheered. You had special hide-away spots (the closet, up a tree, behind the garage, under your brother's bed...) where you'd sneak off and wile away the afternoon with your nose in a good book.
Have you recognized yourself in there somewhere yet?
I'm always astounded when I hear people say, "I finished your latest book in a day!" My first thought is
Wow...
followed by
Stop that!
After all, if it takes me four months to write it, the least a reader can do is take four days to read it. Right? LOL (Okay, go ahead and read as fast as you want to and I'll do my best to keep up.) But it got me curious...just how fast does the average person read? And then I thought, maybe the bloggers can help answer the question!
So let's take a test. Click on the link below. Take the test. Then come back and share your speed with me. While you're at it, I'd love to know if you had a special reading spot when you were younger. For me, my favorite place to read was in a tree. The second favorite place was our clawfoot tub, but with a blanket and pillow instead of water. :o)
Okay, ready to test? Let's go!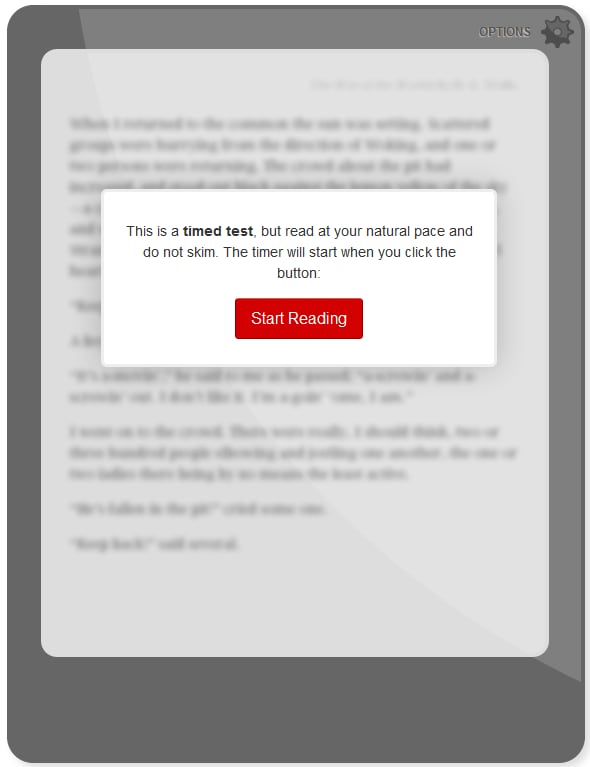 Source:
Staples eReader Department
God bless you muchly as you journey with Him! ~Kim
P.S. -- Noreen, please contact me privately
here
and share your friend's snail mail addy with me so I can send a copy of
When Hope Blossoms
to her. :o)